ALWAYS UNDER CONSTRUCTION...
Historical Data by Dr. Charles Briscoe.
Site design and construction by Mike Overton.


ITS HERE...
The complete text of Derick Mellor's

A History of the
RED HOUSE FARM SCHOOL,
Buxton, Near Norwich.
A big thanks to Dr. Briscoe for all that typing.
Please Note: Copywrite reserved.
So Please: No cutting and pasting or reproducing of any kind.
Thanks to Mr. Mellor's Daughter for granting permission to reproduce the extire text here. and the family of Derick Mellor for giving their consent to produce the text on this site.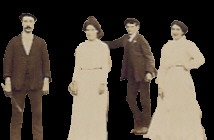 Mr. Mike Virgo of Mill Street has been in touch. He has, over the course of 1000´s of hours, transcribed the Burials and Weddings data from Buxton Church records from 1700 onwards onto his computer.
Anybody who has need to access these records can contact Mr. Virgo.
01603 289212
mikevirgo@supanet.com
Site Updates.

July 2009:
More names, and photo numbered for clarity.
July 2009:
The Railway. New corrected information as kindly supplied by Mr Andrew Barnes of the Bure Valley Railway. added some names to fit the faces.
Jan 2003:
The Bus Trip Picture, added some names to fit the faces. Top left picture on the People page.
Jan 2003:
Some family details and reminiscences from John Masters, see the Letters section.
Dec 10th 2002:
An article by Roger Rice on the History of the Post Office. See the Between The Wars section.
Nov 6th 2002:
The Sewell & Wright families family tree is online. We will replace it with a better version soon. One with links to text and pics.
Nov 5th 2002:
Pictures of John Wright and the Sewells added. Click here.
Nov 3rd 2002:
Another picture of the Mill added. Click here
Nov 2nd 2002:
Altered information regarding the two crashed planes during WWII.
Thanks to Mr. Crane at Hill Farm, Buxton for the correction.
USING THIS SITE.

Pictures.

For your convenience, descriptions of all of the pictures on this site have been listed on one page - click here.
Links to these pictures are provided in the text in the form of a small thumbnail image. Clicking on these thumbnails will open a new window containing the larger picture. Descriptions of the pictures are available by holding the mouse cursor over each thumbnail picture and waiting a second or two. Some pictures have their own accompanying text.
Also, some pictures are duplicated throughout the site, for example this picture of the Sewells at home in Dudwick House is in both People/Philip Sewell and Buildings/Houses/Dudwick House.

For reasons of space, most of the photographs have not been reproduced at full size. Also, the quality of some of the pictures is not brilliant, as my scanner is a bit grubby. I really should give up smoking!

Links.

In the text, links are provided to further information within the site. There are many pages, so don´t get lost jumping around. The History Index Page will help you to see all of the pages available, so you don't miss any out!
Holding the mouse over most links will give you an indication of it´s target via a small message in the Status Bar at the bottom of your screen.


Still to come:

Pictures of Thomas Lane of Levishaw Old Hall.
Maps...
1790,
1886(OS)
1906(OS)








If you have any old photos, maps, stories or other stuff of local interest, please contact Dr. Charles Briscoe.

Please check the copyright of anything you send. We will not put anything up which we consider to be an infingement of copyright. This is why some items are links rather than the item itself.


For other local stuff, visit Site Links